GET HIGHER, ELEVATE YOUR FITNESS
Our goal is to help you gain strength, stamina, and confidence.
Climb
Burn up to 500 calories in just 30 minutes in the first VersaClimber studio in Memphis. This challenging class will have you feeling like you just had the best workout of your life. The music, lights, and high energy atmosphere will have you feeling like you were just at a party.
TRAIN
Burn calories, gain strength, and get toned in our 45 minute Train classes. Compete for finish times or number of reps within your custom fitness level. The competition will have you coming back for more.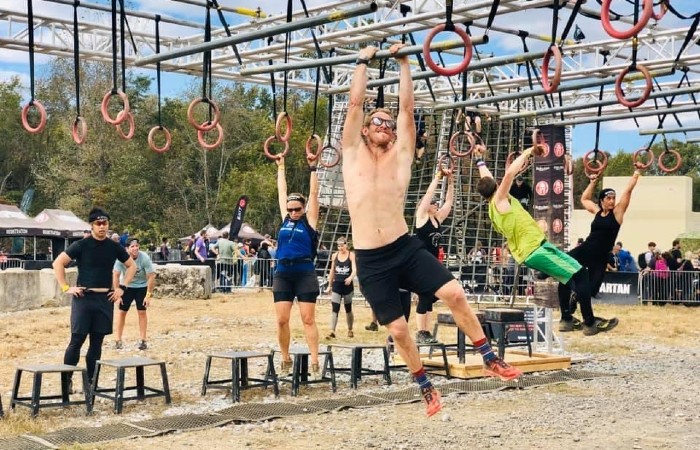 Compete
Group training with the best community in Memphis for races such as marathons, obstacle courses, trail runs, triathlons and more. Packages include custom training, race entry, and transportation. Coming soon!
Child Care
A child care professional is on-site for all midday and after work classes. Don't let lack of childcare stand in the way of your fitness.
The best way to learn what The Truth Family Fitness is all about is to come in and workout with us! Get started with a free trial and discover how we can help you reach your goals!
Learn the mechanics of a VersaClimber class, do a baseline Train workout, or just come see the space and meet people in this amazing community.
Take your fitness to the next level. We're excited to have you in our community!
Hear what our members have to say:
Amy Rice
"This isn't just a gym, it's a community that encourages each other to grow, reach their goals and have a blast while doing it. With the two different options of workouts and levels to aspire to, there's no way to plateau. There are always new ways of challenging yourself."
Cullen Morgan
"When I think about Higher, it's really all about the community. You set these goals for yourself, like lose weight, get stronger, and it's rarely an individual accomplishment. But you can get there alone. However, the people you meet within Higher, that you see at the gym and around the city, their encouragement, along with a feeling of accountability can take you so much farther."