GET HIGHER, ELEVATE YOUR FITNESS
Our goal is to help you gain strength, stamina, and confidence.
CLIMB
Burn up to 500 calories in just 30 minutes in the first VersaClimber studio in Memphis. Our CLIMB30, CLIMB45, and COMPETE classes will have you feeling like you just had the best workout of your life. The music, lights, and high energy atmosphere will have you feeling like you were just at a party.
TRAIN
Burn calories, gain strength, and get toned in our 45 minute Train classes. Compete for finish times or number of reps within your custom fitness level. The competition will have you coming back for more.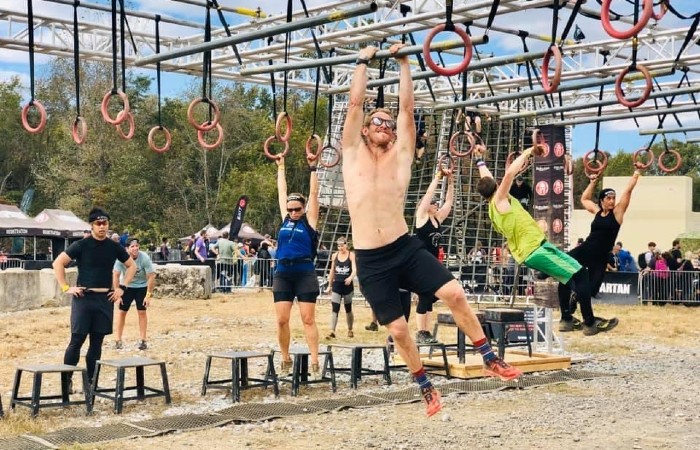 RUN
Whether your goal is to run 100 meters with confidence, your first 5K, or a PR at a Marathon, RUN classes are for you. Build your endurance and learn the fundamentals of running efficiently while getting a great workout.
The best way to learn what HIGHER Memphis is all about is to come in and workout with us! Get started with a free trial and discover how we can help you reach your goals!
Learn the mechanics of a VersaClimber, take one of our three CLIMB class formats, try a TRAIN workout, or just come see the space and meet the people in this amazing community.
Take your fitness to the next level by joining our community! We have 10 and 20 class packs and limited and unlimited memberships available!
Hear what our members have to say:
Amy Rice
"This isn't just a gym, it's a community that encourages each other to grow, reach their goals and have a blast while doing it. With the two different options of workouts and levels to aspire to, there's no way to plateau. There are always new ways of challenging yourself."
Cullen Morgan
"When I think about HIGHER, it's really all about the community. You set these goals for yourself, like lose weight, get stronger, and it's rarely an individual accomplishment. But you can get there alone. However, the people you meet within HIGHER, that you see at the gym and around the city, their encouragement, along with a feeling of accountability can take you so much farther."